Our Story
A Tale of a Lab, Creating Numerous Architects with In-Depth Knowledge in their Chosen Technology.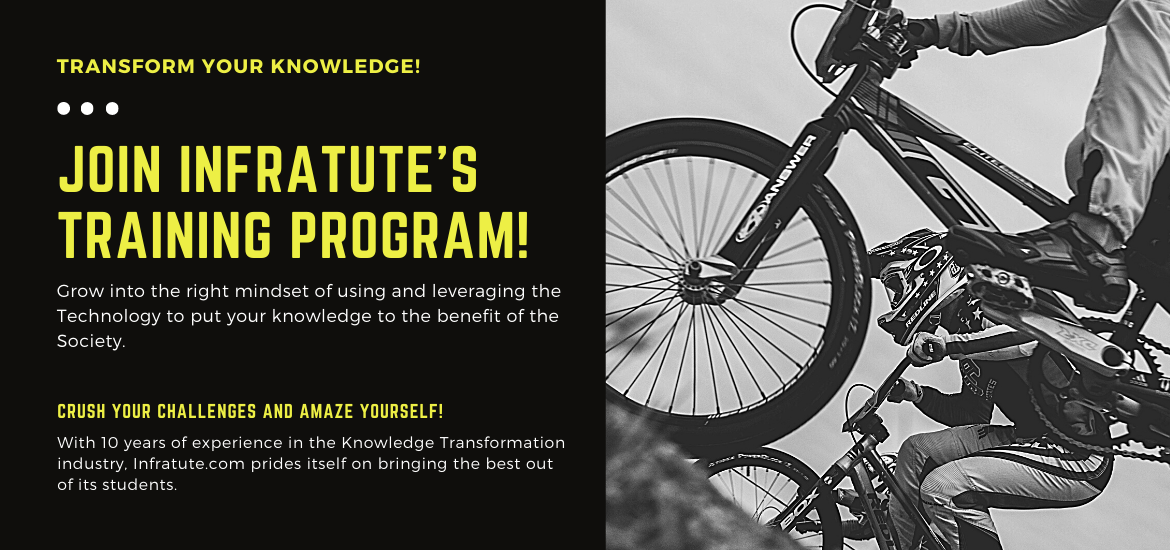 Infratute.com is one of the leading pioneers in taking IT Knowledge Training from conventional standards to new heights.
We have set new standards in the IT training industry, that only Infratute.com excels at, because we bring the best out of our Students and put the latest technologies to work to train our students to be in a completely new mindset after learning through our unique and custom developed training programs.
Our mission and motto is to make every learning a success and every student an achiever.
At Infratute.com, we stay on par with the latest technologies that require and are in huge demand for qualified Engineers.
We create custom IT courses and Train our students to be floor-ready at the end of the course.
We are working together to build a community of Engineers whose Knowledge levels stems from the roots of the technology and make them go into the industry to excel in their day-to-day job roles and create amazing pieces of Software and Solutions for their clients.