Scale-Up Vs Scale-Out Architecture Explained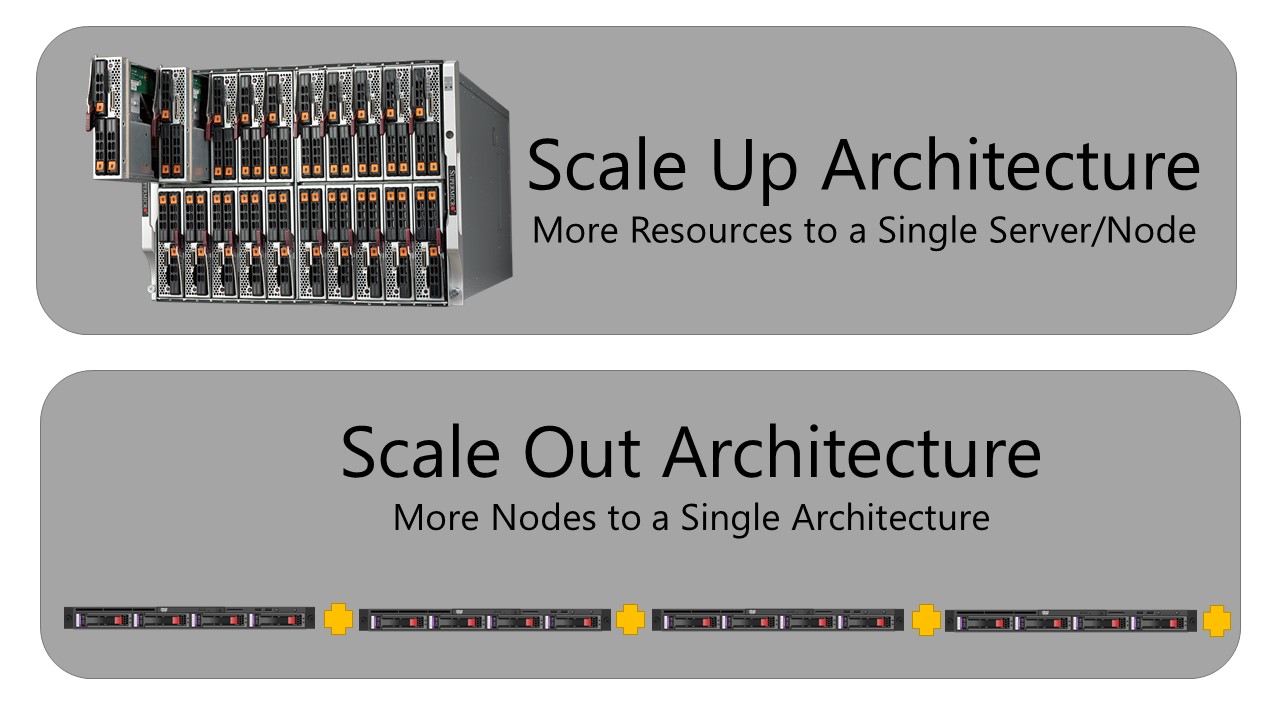 The compute, network and memory resources on a machine serve as the primary system resources for all/any computational needs. Both the Scale-Up and Scale-Out Architecture methods point towards the methods used in scaling up the system resources in a more efficient manner, to ensure more power/system resources and to avoid a single point of failure.
Scale-Up Architecture:
Scenario 1: You have a desktop at home and the desktop's motherboard can support up to 12GB of RAM and you chose to go with a 4GB option for your machine at the time of your purchase. However, recently your machine seems to be responding very slow to requests and as per your OS's or technician's recommendation, you are now adding more RAM, to improve the performance of your device. However, the only resource that can be added is your RAM. Now your machine has reached its maximum scalable capacity and in the event of more system resources demand, you would have to buy a newer, more powerful computer.
Scenario 2: The company you work for needs a lot of computational resources and to keep up with the computation resources demand, you chose to go for a Blade Server. The chassis on your blade server has filled out on the capacity and no longer can support any further expansion/addition of system resources. This is another classic example of a Scale-Up Architecture.
Scale-Out Architecture
The Scale-Out Architecture, with Software components like Openstack from Redhat, enables the addition of several nodes(4094 – Theoretically) to a single Architecture, thus supporting an increase in System resources. Additionally, the workloads are balanced across the nodes, and in the event of failure of one of the nodes, the other nodes within the Architecture, take up the load of the failed node, providing scalability and resilience combined together.
Notably, the Cloud Computing models rely heavily/completely on the Scale-Out Architecture. It is important that all cloud administrators(AWS or GCP or Azure), understand these concepts to visualize the components that serve as the powering engine of all Cloud Systems.